ISO Pros of Alabama Provides a Variety of Different Standards

ISO certifications are the best way to introduce an improvement in any business domain. If you want your organization to improve, call IQC the ISO Pros of Alabama now! Our organization can help you with numerous ISO standards.
Read below to choose the standard you want help with.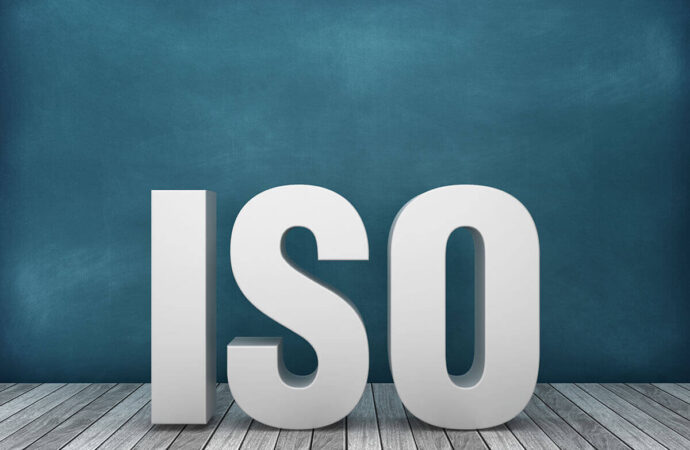 Additional ISO Certifications & Services IQC the ISO Pros of Alabama Offer in Alabama (AL)
Aerospace AS9101: if your firm is in the aerospace industry and requires a quantitative analysis of the ongoing certification process, AS9101 is quite valuable. It reduces the chances of errors and detects them promptly.
Aerospace AS9102: this includes the SAE requirement for the first article inspection (FAI). It emphasizes planning, manufacturing and verifies the production process. Your firm will implement the required set of conditions and secure its place in the market. 
Anti-Bribery ISO 37001: firm owners highly value this certification as it enforces a corruption-free environment. If you want to save your firm from threats from outsiders, ISO 37001 certification is a good choice. 
Asset Management ISO 55001: assets are an important part of any firm. They must be safeguarded in all aspects. ISO 55001 provides your firm with effective ways to implement criteria that will increase your assets' value and secure it for the future. 
Automotive Core Tools (APQP, AQP, PPAP, FMEA, SPC, MSA, R&M): these core tools are the building blocks of any firm in the automotive sector. Your firm can make their product quality enhanced by the application of these core tools.
Body Armor BA9000: for the construction of weapons and arms for the federal, state, and tribal law was governing authorities, BA 9000 certification was developed. This certification provides extreme guidance for each and every step to be undertaken. 
Counterfeits AS6081: you should definitely implement this certification to avoid landing your firm with suppliers that provide faulty and not genuine products. The electronic products in the aerospace industry can be easily duplicated. Your firm will be saved from such suppliers and dealers if this certification is implemented.
Energy ISO 50001 and SEP – energy conservation must be considered by all the industries that rely on natural sources of energy. We have limited resources, and it becomes necessary to save some for the future generation. ISO 50001 will aid your firm in implementing procedures that use fewer energy pathways. 
Ethical Sourcing SQFI: for the industries in the food sector, there must be proper quality control. All health-related matters are taken into consideration.
Facility Management ISO 41001: This standard helps in the facilities management system of various firms. Here, a framework is provided that needs to be followed by all the organizations and their sub firm to maintain effective facility management. Facility management is widely demanded across the globe and must be implemented.
Food Safety Modernization Act FDA FSMA: the certification aims to shift the government and other people's focus towards the prevention of food-borne illness. They believe that solving issues after it has occurred is a secondary measure. It has aided many firms all over the globe in maintaining a set quality. 
Food Safety ISO 22000: for ensuring the safe and sound health of people, it is required to maintain a quality management system in the food sector. There should not be any compromise with the quality. ISO 22000 offers a great initiative to all food sector industries for managing and dealing with the quality issues they face in the different processes. 
Forestry SFI ATFS (Sustainable Forestry): usage of forest products must be in control. This standard will help your firm to maintain a sustainable management practice.
Gluten-Free Certification (GFC) – the food processing industries that manufacture gluten-free products must be certified to gain the customer's trust and ensure proper implementation of quality standards.
ITAR or International Traffic in Arms Regulations:   As a matter of international security, the government has set some regulatory requirements to export arms and defense and military strategies across different nations.
Laboratory Accreditation ISO 17025 – The laboratories' certification is highly special as it is one the kind. There is no other certification that is globally accepted and acknowledged throughout the world. Your lab will gain trust and make its place in the international market. You should definitely get certified to ISO 17025. 
Packaging ISO 15378: the standard laid by the ISO is made for the design, manufacture, and supply of the packaging material for medicinal products and types of equipment. Getting certified demonstrates your organization's ability to depict that proper quality management controls are taken under consideration.
Your firm will gain the client's trust. More and more opportunities and deals will be gathered if you implement ISO 15378 certification.
Responsible Care RC14001: the certification is applicable to all chemical-based industries throughout the world. The certification involves health, safety, security, transportation, and responsible care products' emergency response.
If your organization or firm is certified to ISO 14001, this certification will be easier to obtain and bring a huge difference in any process's success. Along with a responsible care management system (RCMS), better performance is achieved. 
Supply Chain ISO 28000: to ensure proper management of quality throughout the supply chain, ISO 28000 is a good option. Implementation of this certification will help you deal with suppliers that can match the level of your requirements. IQC The ISO Pros will support you by consulting and making sure that the right thing is implemented. 
Telecommunications TL 9000: communication sector is quite a unique industry as it has a unique set of demands and conditions. Proper quality can be maintained by getting certified to TL9000. All your worries about the supply chain can be diminished by it. 
Audit Management Systems ISO 19011 -your business organizations can be added as it helps manage an audit program and conduct an evaluation of the audits. We can support your organization in conducting these audits with proper methods.
Some additional services offered by IQC The ISO Pros
Outsourced Internal Auditing: we can conduct these audits for your firm in a shortage of time, money, or workforce. These audits are essential for all firms and business organizations. Your firm can benefit by choosing us as we hold deep experience in such cases. 
 Virtual Internal Audits: for conducting audits on the web, our firm has special trainers. These audits are highly demanded due to the current pandemic situation we all are facing. They ensure that work can happen uninterruptedly. 
Second Party Audits: these audits favor the customer and help the customer choose the right kind of organization for their work. We have conducted many second-party audits that have benefited the industries. 
Supplier Audits: for checking whether the products provided by your supplier are authentic, these audits conduct by us will guide you in the right direction. 
Supplier Evaluation: the service involves choosing the best supplier for your firm based on your demands and conditions. Your firm will benefit as a lot of time and investment will be saved, which otherwise would have been spent on the wrong supplier. 
 Compliance Audits:   This is a means to assure the government that the firm meets the rules of the specific agreement or any certification. Your firm will be saved from sudden checks and raids if compliance audits are conducted from time to time. 
Pre-assessment Audits – if your firm has a certification that is approaching soon, pre-assessment audits are highly effective. They help in flaw detection. Your firm can increase the chances of successful certification if these audits are conducted timely. Our experts will carry out audits in a similar fashion as the final audit is conducted. 
Documentation Audit/Desk Audit: these audits are conducted to gain essential information about the employees or workers at your firm.
Connect us now
For affordable yet reliable ISO consulting, training, and auditing, contact IQC, the ISO Pros of Alabama, now!
IQC The ISO Pros of Alabama can help you implement, train on, consult, and have your company and/or organization certified on the following ISO Certifications:
If you want to enjoy the above-listed benefits, contact IQC the ISO Pros of Alabama, now. Our services are accessible in all of the below-mentioned cities: